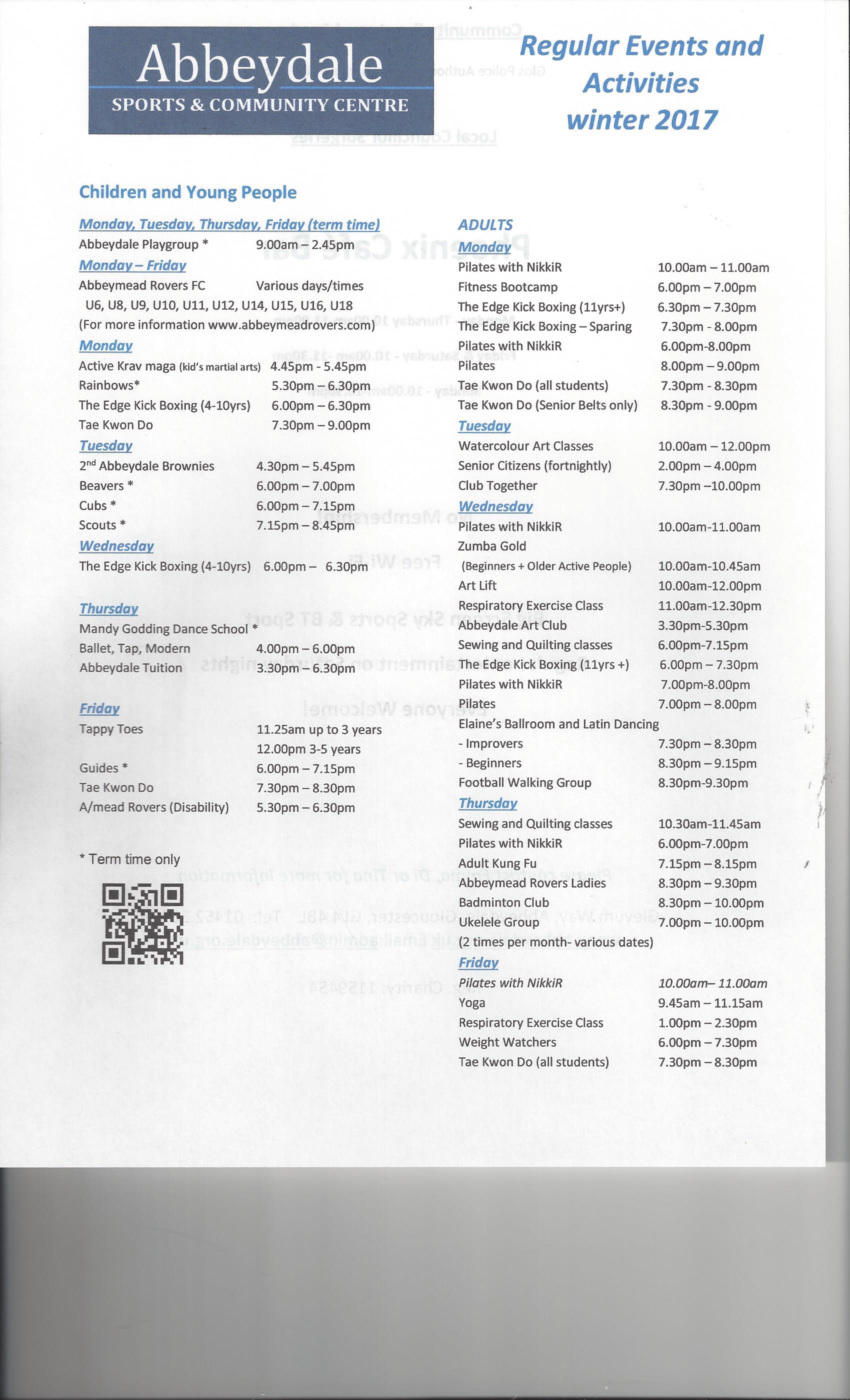 Current Timetable - updated 13th December 2017
ABBEYDALE ART CLUB

Wednesdays
3.30pm - 5.30pm
Relax and experiment with various art techniques
and explore some exciting possibilities!
Suitable for everyone
Contact Janice Lyall on 07884 266947
Email info@myndblue.co.uk
THE EDGE MARTIAL ARTS
Mondays and Fridays
Little Ninjas 6.00pm - 6.30pm
Seniors - ages 11+ 6.30pm - 7.30pm
Seniors - ages 11+ sparing 7.30pm - 8.00pmFor further information contact
James Perkins on 07725 129694 or
email
info@theedgema.co.uk
QUILTING FOR ABSOLUTE BEGINNERS

Wednesdays 6.00pm - 7.00pm

Always wanted to know how to quilt but didn't know where to start?
You must have some sewing machine experience and a love of fabrics would help!
Limited to 12 spaces per class, so book your place now!
Machines can be supplied.
For further information and to book you space contact Tanya on Facebook
Winking Owl Fabric shop or tanyam Smith or email winkingowl@outlook.com
or call 07952 028417